Interested in joining the C&B VIP family?
C&B VIP is 1 great subscription package with 2 different subscription terms (Monthly or Yearly) for you to choose from: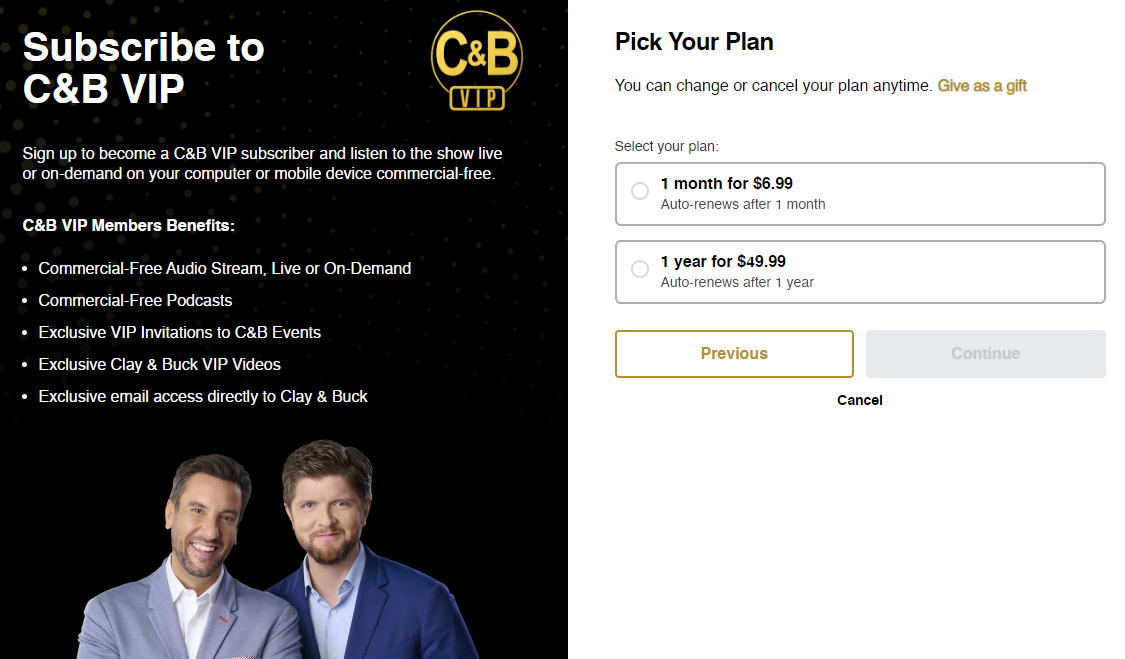 Ready to sign up? Perfect!
You can sign up for a C&B VIP membership directly through the Clay and Buck Website or through the Apple App Store or Google Play store.
*Please note that your C&B VIP subscription, excluding gift subscriptions, should automatically renew at the the end of your subscription term (Monthly or Yearly), regardless of sign up method, as long as an active credit or debit card is on file.
If you need to make changes to your C&B VIP subscription term, please see how to do so here.